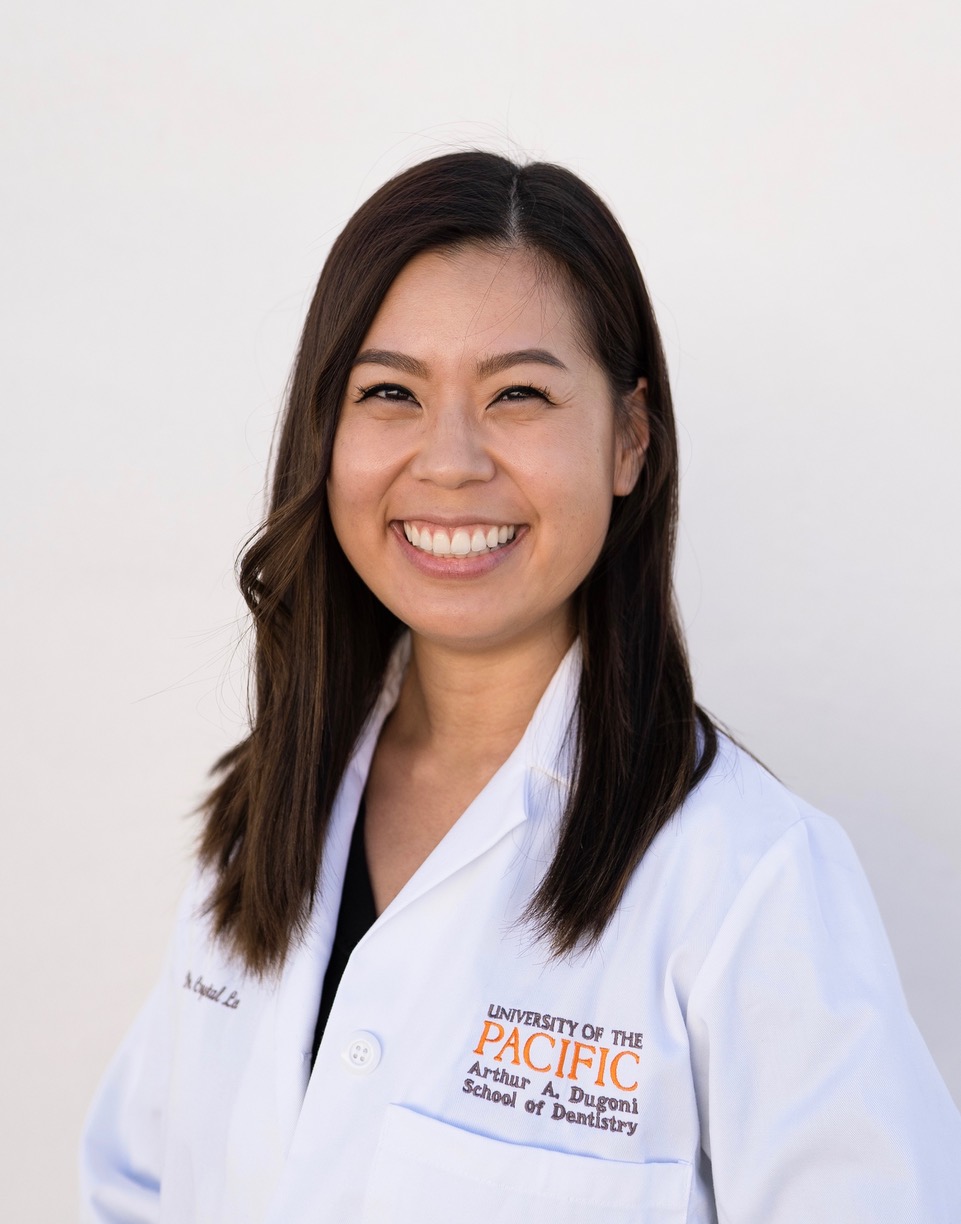 Crystal Lee, DDS
Dr. Crystal Lee was born and raised in Southern California.  Growing up, she did not have good experiences at the dental office and recognized the need for friendly and relatable dentists.  To fulfill her goal, she completed the six year dental program at the University of the Pacific and received her Bachelors of Science (B.S.) in Biology and her Doctor of Dental Surgery (D.D.S.) degree.  She attended a 1 year Hospital Residency program at the UCLA School of Dentistry, where she helped treat severely medically compromised and special needs patients.
Dr Lee strives to be an approachable and empathetic dentist and is dedicated to improving her patients' oral health.  She hopes to be able to create a comfortable environment for her patients in which they will be able to build confidence in their smiles.
Dr Lee enjoys spending time with her husband, who is a pediatric dentist.  She is enjoying married life spending time and going out to eat with him.